Are you tired of waiting on a long queue to print your document?
Switch to Zen to experience the blazingly fast printing without any hassle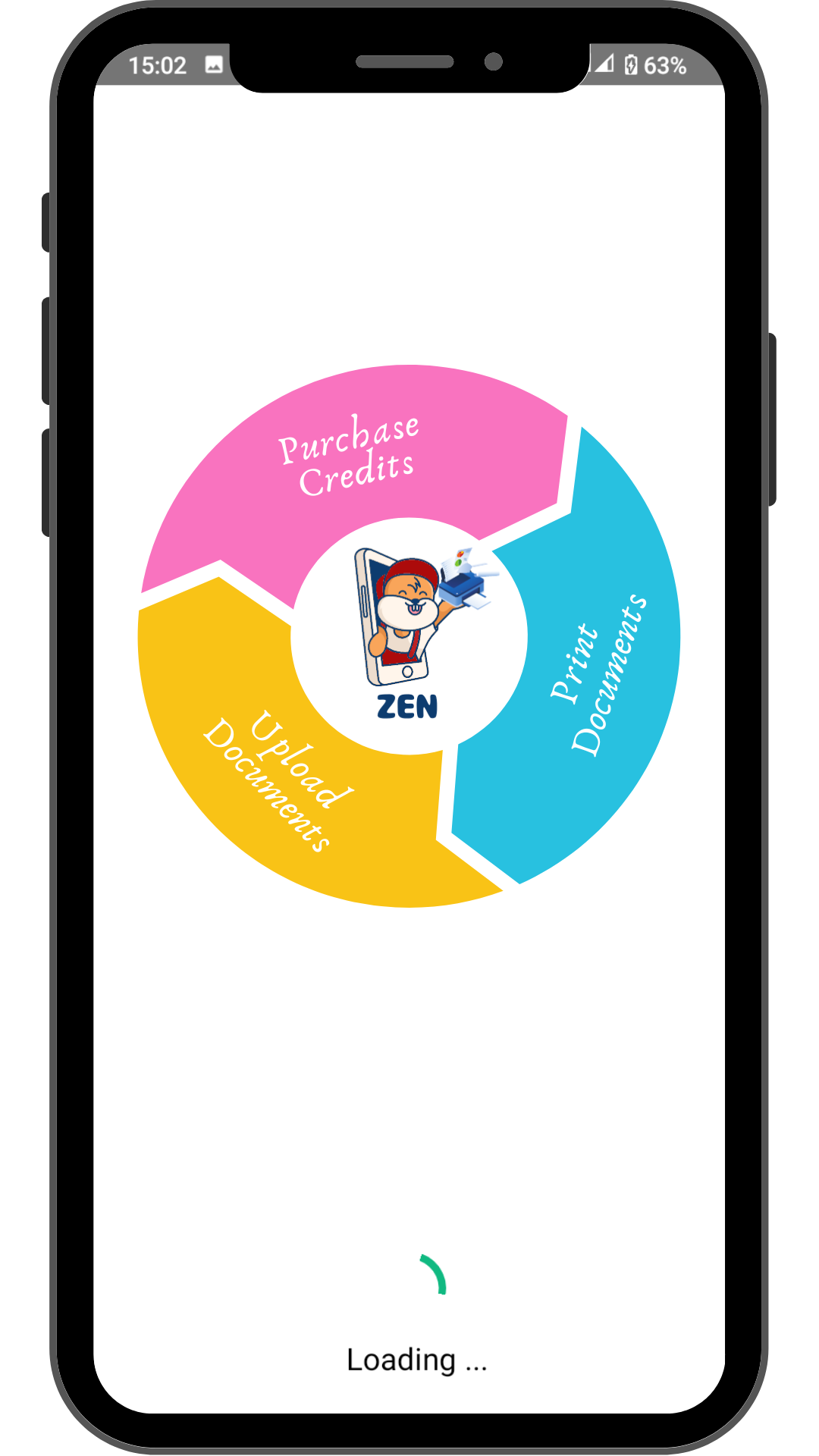 Print your documents on the go with the vendors around you without sacrificing your privacy of sharing a document with a 3rd party vendor
Search the vendors around you and select your document to print and … relax …
We value your privacy. The documents you upload will be in your own control. No documents reside on vendors machine
Track your print order status and collect your hard copy once ready
We are available anywhere, anytime to assist you
Manage everything in one place
From pages per sheet to double sided printing for a user and from toggling printer availability to configuring cost of print for a vendor. Zen was built to provide highest flexibility of configurations to every user.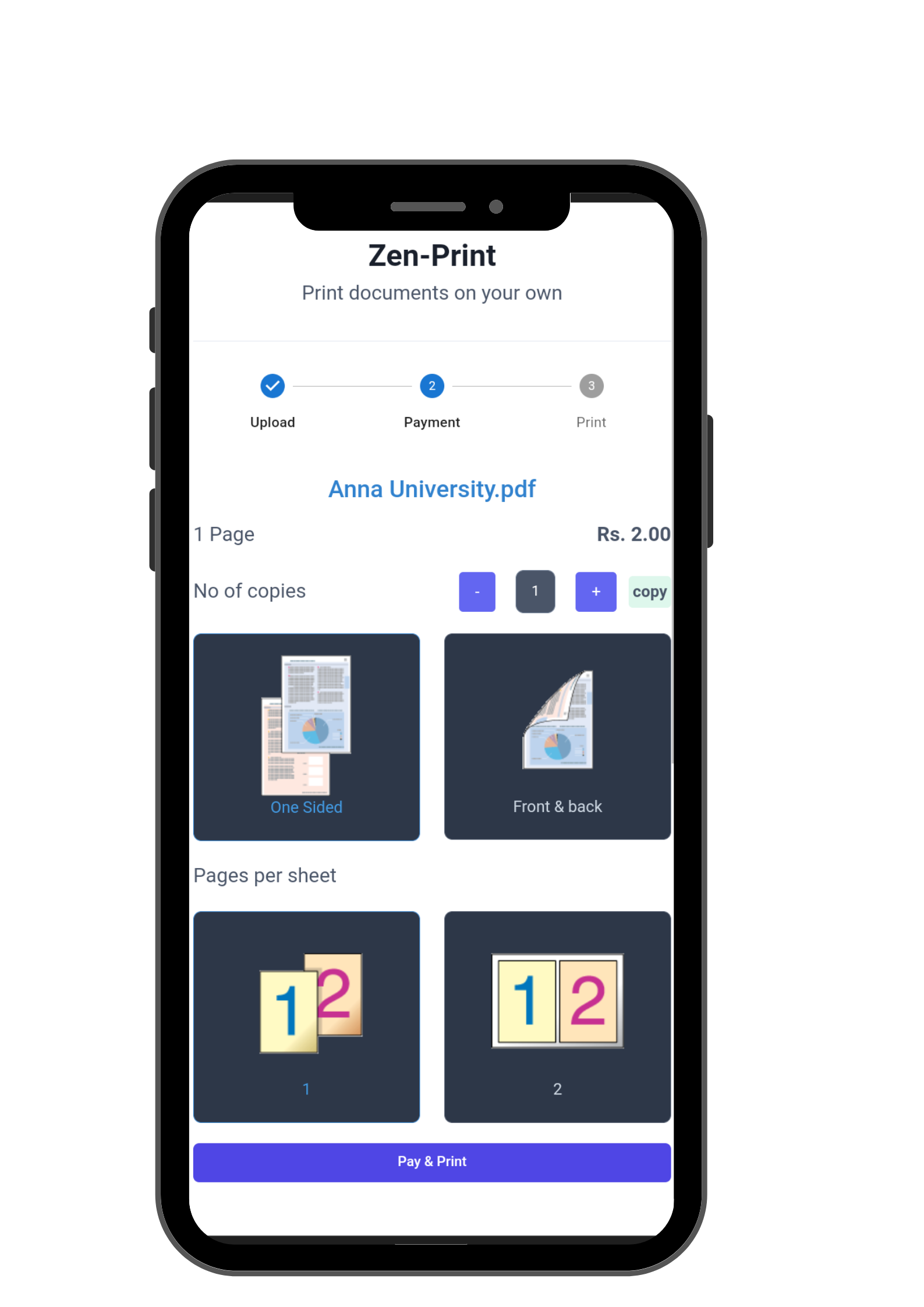 We don't limit ourselves to printing your documents. We come with dozens of mind blowing features
Head over to Google Play to enjoy real experience of our app. But, until you're satisfied to try out, enjoy the virtual experience of our app